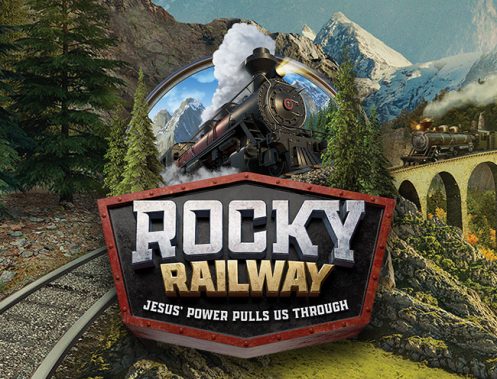 The VBS that's just the ticket!
Climb aboard for mountains of fun at Rocky Railway! On this faith-filled adventure, kids discover that trusting Jesus pulls them through life's ups and downs.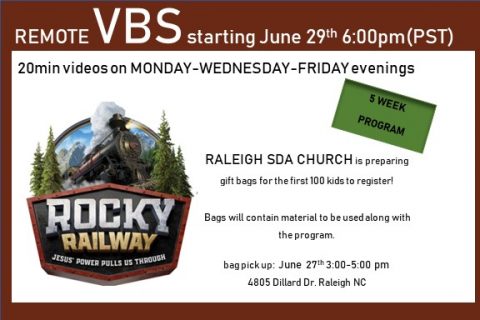 Registration is  now closed for 2020.  You are still welcome to stream and enjoy VBS via ukidsministry.com.
VBS (Vacation Bible School) for 2020 will look and feel a bit different because of restrictions COVID-19 has caused.  To be as safe as possible VBS will be streamed to your home and can be viewed at your descretion.  We are partnering with Loma Linda SDA Church to provide VBS here in Raleigh.  The videos can be found at ukidsministry.com.  The VBS starts June 29 at 6pm Pacific Time.  You can also view it anytime after the 29th.
** Keep in mind that ukidsministry.com is in California.  All times on their website is Pacific time (+3hours)**